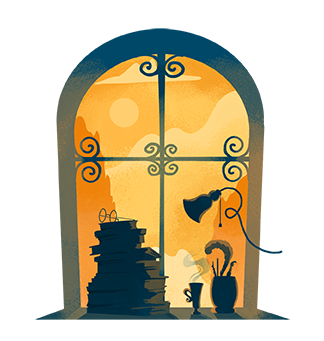 Concept and script
Our collaboration starts with a quick call, where you introduce us to your product or service.
During the call we'll go through our well-tested questionnaire which helps us write a perfect script for you.
Once the script is finished and you give us the green light, we go to the next step!
Voiceover
Now that we have the script, it is time for you to choose the voiceover actor!
We have a number of actors that we work with regularly and can suggest those we think are the best fit for you.
There are male and female actors, and they provide voiceovers in multiple languages and dozens of accents.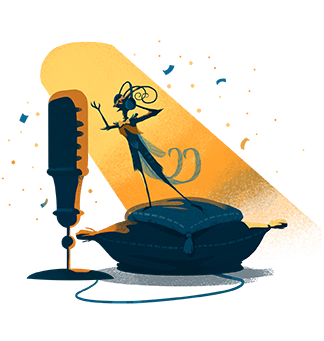 Storyboard
As you are choosing the voice actor, we are already working on the storyboard.
It is a mix of motion, transitions and shots that are going to be used in your video.
Basically, it is a draft version of your video broken down into each and every scene.
Even though we are using sketches at this point instead of the final illustrations, you will already get a good filling how the finished video is going to look like.
Animation and Illustration
Now the production is in its final and most dynamic phase.
Firstly, you'll get one illustration from the storyboard in full quality so you can feel the general tone, style and
colors of the video.
When we fine tune the art style together, our artists will draw completely custom and unique illustrations and pass them on to our animators who will bring them to life.
Once the sounds and music are added your video is taking its final form.
At this point we will work closely with you to make sure you are completely satisfied with the product and will go through the agreed number of revisions if needed.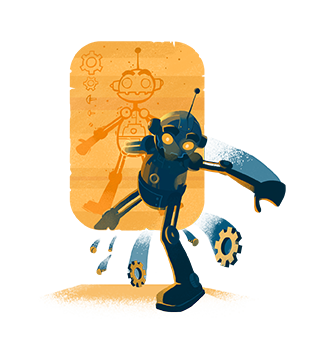 Delivery 
This is the moment we've been waiting for!
Your video is polished to perfection and we hand it over to you.
It has left our workshop and is ready to make an impact your business has been waiting for!
Now that you know our process, lets make a perfect video for you!